Latest Updates and Developments in The Injection Molding Machine Industry in China
Latest updates and developments in the injection molding machine industry in China
The injection moulding machine market has essentially reached saturation in recent years, and the industry has developed slowly. However, the global economy has progressively recovered from the recession since 2018. The injection moulding machine market is experiencing rapid growth due to the expansion of China's internal demand and the recovery of overseas demand. Because of the industry's continual improvement, the global injection moulding machine market value in 2019 was US$10884.04 million, with a compound yearly growth rate of 3.4% from 2019 to 2025.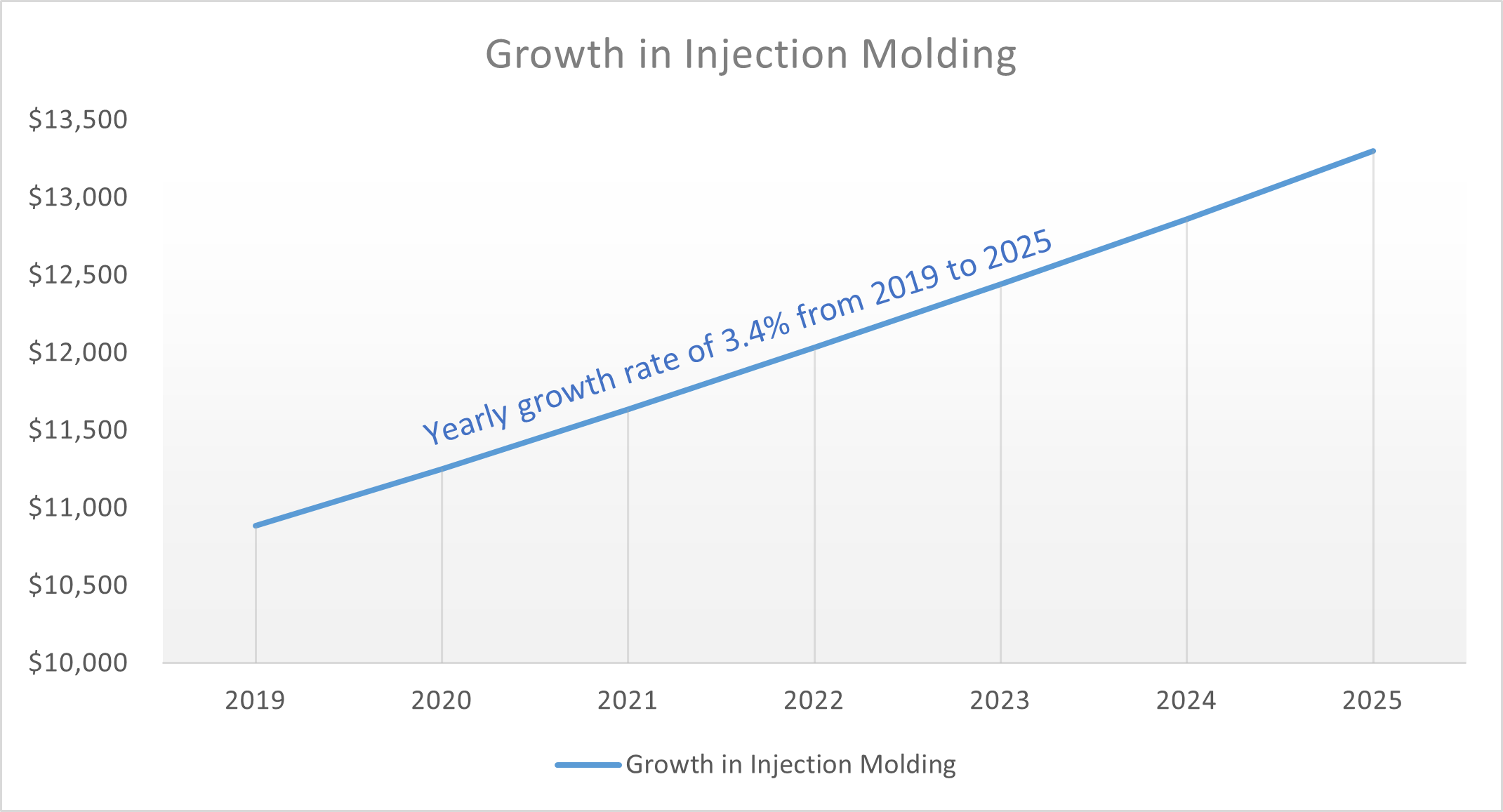 China's injection moulding machine output accounts for more than 60% of global output, with most products going to Turkey, the United States, Southeast Asia, Brazil, and other countries. The main imported products are high-end all-electric variants, with prices many times those of exporting ones. The low-end market is dominated by Chinese firms, whereas the high-end market is dominated by European and Japanese firms. Haitian International, ENGEL Holding GmbH, KraussMaffei, ARBURG GmbH, Sumitomo Heavy Industries, Milacron, Wittmann Battenfeld, Fanuc, Shuangsheng, and others are among the major participants.
1.2
The Future Development Trend of Injection Molding Machine
As a piece of plastic product manufacturing equipment, the injection moulding machine is one of the industrial parent machines, and its downstream is quite dispersed, primarily including vehicles, home appliances, 3C, and so on. From 2003 to 2019, the output value of the injection moulding machine industry increased by 2-3 years and decreased by 1-2 years. Following a spike in 2017, the industry fell from 2018 to 2019 due to sluggish downstream of vehicles, household appliances, and 3C. The main developments expected in injection molding include the following:
A. Plastic evolution: The advancement of thermoplastic science and market demands have resulted in the production of hundreds of distinct types of thermoplastics with varying quality and properties. These characteristics include flexibility, resistance to high temperatures, transparent components, strength, durability, a larger range of colour possibilities, and improved electrical conductivity and friction.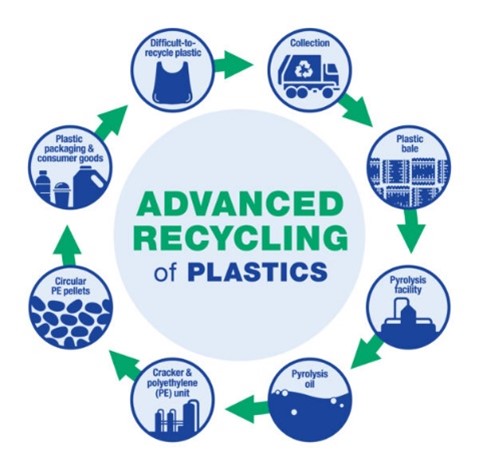 B. Machine advancements: Technological advancements have had a significant impact on the efficiency of the injection moulding process. In particular, the use of Industry 4.0 concepts based on data and the Industrial Internet of Things (IIoT) has enabled producers to maximise equipment performance, resulting in increased efficiencies. The sort of machinery used by businesses can help them achieve higher sustainability and lower carbon emissions. Essentra Components is starting on an investment programme that will see the introduction of a full electric injection moulding machine portfolio by 2031.
C. Customer expectations: In addition to shifting market needs, developments in customer awareness and priorities are already influencing the world of injection moulding. Customers are concerned about their carbon footprint, and we have been able to dramatically increase the use of post-consumer recycled plastics in LDPE-manufactured components. Since April 2021, nearly all LDPE goods manufactured at the UK site have been made with at least 40% recycled polymers, with no reduction in quality or performance.
In the Chinese market, there are still numerous international brands of high-end injection moulding equipment. For example, KraussMaffei (KM), Engel, Milacron, Husky, and others all have manufacturing bases in China, yet their product prices are greater than those of Chinese companies. Because the domestic supply chain may be less affected by the new crown pneumonia outbreak than the international supply chain, Chinese brands such as Haitian International may penetrate the high-end market. At the same time, second-tier brands within the company are fighting to catch up to Haitian International.
1.3
Trends and innovations in the manufacturing sector
Technological improvements in the manufacturing industry are critical to the global economy's progress. Innovations that improve the productivity and sustainability of entire manufacturing processes are examples of emerging manufacturing trends. The following are the top ten Manufacturing Trends and Innovations for 2023:
1. Industrial Automation
2. Additive Manufacturing
3. Artificial Intelligence
4. Industrial Internet of Things
5. Immersive Technologies
6. Big Data & Analytics
7. Cloud Computing
8. 5G
9. Wearables
10. Green Manufacturing
These trends will significantly improve operational efficiency, decision making, and implement sustainability practices in a manufacturing company. Collaborative robots, autonomous mobile robots, smart factories, and other automated equipment increase productivity and reduce labor costs. Additive manufacturing opens the door to new design concepts that were unthinkable due to the limitations of traditional processes. IIoT devices and platforms ensure continuous monitoring of assets and increase shop floor visibility to the higher management. The IIoT data are inputs for AI algorithms that find hidden patterns and accelerate decision-making processes. In addition, the use of immersive technology and wearables increases worker efficiency and safety.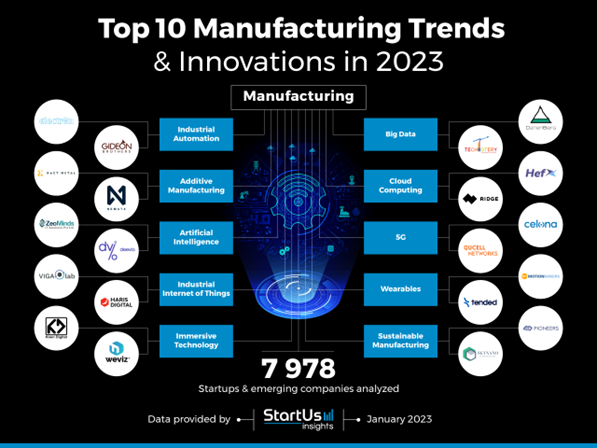 1.4
Impact of COVID-19 on the industry
To remain relevant, several businesses have shifted their tactics. Fortunately, plastic injection moulding is a diverse business with high output value. That didn't mean injection moulding companies and their partners couldn't evolve with the times. Among the noteworthy changes in the industry this year were:
A. Additives with antimicrobial and antiviral properties: Antimicrobials and antivirals are injection moulding additives that quickly gained favour during COVID-19 and that Midstate Mould has incorporated. These compounds have proven beneficial in giving long-term protection from microorganisms.
B. Shift in Reshoring: The epidemic has brought to light the disadvantages of offshore manufacturers, who have experienced substantial supply chain interruptions and shutdowns. As a result, companies have turned to reshoring to meet demand.
C. Pandemic Collaboration: To make up for losses, businesses partnered with injection moulding manufacturers to develop PPE and other medical equipment. Lego, for example, used its production lines to produce visors for healthcare personnel.
The plastic injection sector played a silent but significant role during COVID-19, providing much-needed PPE, medical devices, and ventilator parts to enterprises and frontline employees, and the increased reliance on US manufacturing accelerated the dissemination of these products.
1.5
The Negative Impact of COVID-19 on the Plastic Injection Industry
Despite its resilience, the plastic injection industry was not immune to COVID-19's economic impacts. While a worldwide epidemic would be expected to raise demand for medical utensils, there has been an astonishing shift to telemedicine services to handle other health issues and a drop in elective surgeries, reducing demand for plastic medical parts unrelated to COVID-19. Furthermore, with manufacturers needing a portion of their workforce to work from home, productivity has suffered, while a change to digital manufacturing and tool relocation has kept most supply chains running.